Custom Wooden Printing Blocks are an ideal way to create an elegant designing pattern on textiles such as cotton, linen, and silk. These blocks are dipped in colorful ink to create an intricate designing pattern on the saree, suit, and curtain. Offered blocks are intricately crafted with help of modern techniques to provide them an elegant shape.
They are available in a variety of designs and patterns to meet clients' diverse demands. Custom Wooden Printing stamps or Custom Wooden Printing Blocks are highly demanded in the market for their elegant engraving pattern.
Features  of Custom Wooden Printing Blocks
Durable and sturdy quality
Beautiful and elegant finish
Intricately crafted for a creative nice pattern
Block carving is the first step in the block printing process and like many other crafts in India, has been in existence since time immemorial.
The block-carving artisans make use of tools such as small hammers, chisels and drills to be able to carve elaborate patterns into wooden blocks.
How Custom wooden printing blocks are made?
Custom Wooden printing blocks are made by carving words or pictures onto a large block of wood. Once carved ink is then spread across the block and then sheets of paper are pressed against it. Woodblock printing was used mostly to print religious books. The most famous book printed during the Tang dynasty was the Diamond Sutra. 
What supplies are needed to Carve Custom Wooden Printing Blocks?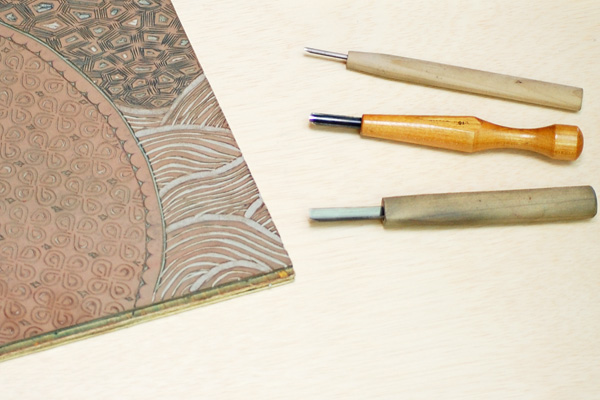 The basics include a carving tool, block (linoleum, rubber, or wood), block printing ink, a brayer (roller), paper, and a big spoon.
CARVING KNIVES
Gouges of varying sizes will help carve away large areas or create fine details. The V-gouge is used to carve against the grain, while the U-gouge carves with the grain.
BRAYER
Brayers are created to apply the ink evenly, ensuring that you'll get a uniform distribution on the block.
BLOCK PRINTING INK
Printing ink is specifically created to give even coverage and consistency so that the final print will come out clearly. Water-soluble inks are good for beginners, as they allow for quick cleanup. If you want to print on textiles, however, you'll want to pick up ink created specifically for printing on fabric.
BAREN
More of an optional tool, a baren is used to place even pressure on the back of the block when printing. Some people simply use their palms, wooden spoons, or other utensils to apply pressure, but a baren will ensure uniformity in the final product.
What types of wood are used to Carve Custom Wooden Printing Blocks?
You have to pick picking the right wood for your print is no exception.
Softer woods like pine, cedar, and poplar are easier to carve but will be difficult for images with fine details. Softwoods are also prone to not holding up well during repeated printing.
Hardwoods like Sheesham ash, birch, apple, and cherry will fair better after multiple prints and they'll retain more detail, but their tight grain will make them more difficult to carve and will require you to continually sharpen your tools.
No matter what type of wood you choose to experiment with, you'll want to select a piece free of knots, warps, and cracks.
What paper is best for Custom Wooden printing blocks?
Our selections below will help you find the best sheets to meet your needs.
Black InkBlock Printing Paper Pack.
Speedball Fine Printmaking Paper.
Melissa & Doug Subi Block Printing Paper.
Rives BFK
Hosyo Professional White Rice Paper.
How do you make color block printing?
Before applying paint to the cut surface, dry the block to remove all excess moisture. Paints: The color to be used depends on what you are printing. Water-soluble paints, oil paints, printing ink, and fabric paint can be used to make block prints.
How can I transfer an image to the wooden block?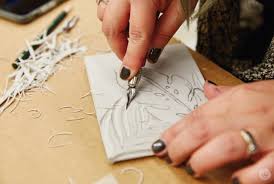 Once you have your piece of wood selected, you'll need an image to carve. Some people prefer to draw directly on the block—remember the image will come out reversed when printed—while others transfer their images. If you aren't up to sketching yourself, there are many sources for free stock images—just check the fine print on usage to see if it's ok to use.
When transferring the image, you can use carbon paper or trace your image using a thick graphite pencil and then transfer it just as you would with carbon paper. You can also try using image transferring mediums like ModPodge for more complex drawings.
Once your image is traced on the wood, you may want to seal the block with a thin layer of clear acrylic varnish. This will help close the pores of the wood, meaning the ink won't soak in and warp the custom wooden printing blocks during the printing process.
How to Carve Custom Wooden Printing Blocks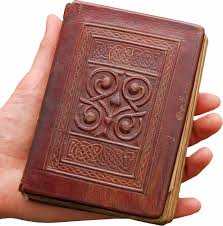 Place your wood on top of the rubber mat so that it doesn't slip. Begin to carve out your design.
Use the U-shaped gouges to carve with the grain of the wood.
Use the small U-shaped gouge to carve
Do not cut straight down into the wood. If you do, your carving will be weak and break apart.
How to Block Print on Fabric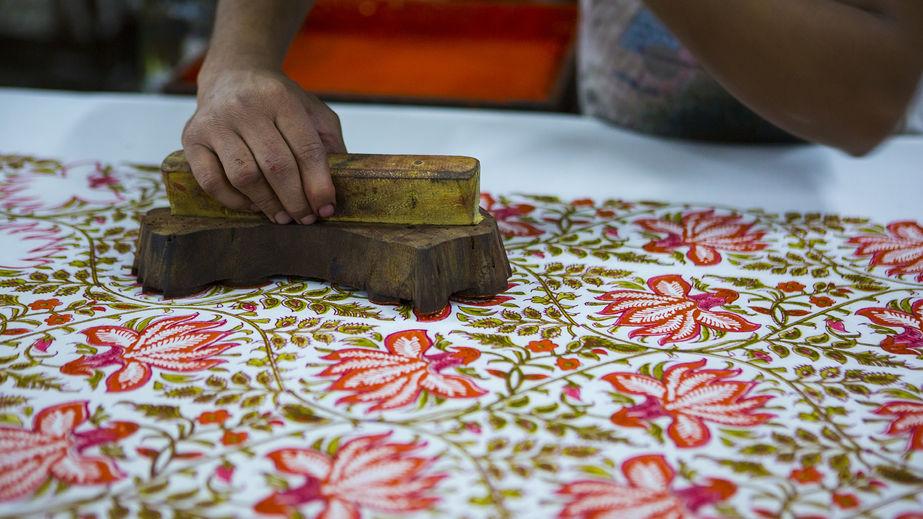 An engraving is made by cutting an image into the polished end-grain of a hardwood block. To take a print from the custom wooden printing blocks, ink is rolled evenly on the surface of the block, paper is placed on top, and pressure is applied with a press, or by rubbing by hand with a burnisher.
The chosen fabric for block printing is first washed to remove all the starch. Fabrics such as saree lengths usually require dyeing. This is done before the printing process begins. For hand block printing, the craftsman will lay the fabric on a printing table, stretching it across the entire length and hold it in place with tiny pins.
Printing
Block printing has a special technique that needs to be followed in order to get the desired results. Printing always begins from left to right. A plank of wood is used to even out the color on the tray.
The craftsman dips the block into a dark outline color and applies it to the fabric. This is done repeatedly along the length and breadth of the fabric. 
 After Treatment
Once the hand block-printing process is complete, the craftsman scatters some fine sawdust onto the wet dye to prevent smudging of the design. The fabric is then left to dry out in the Sun.
Different dyes may be used for block printing on cotton and silk fabrics. Some of the common cotton dyes include indigo sol, pigment dyes, and rapid dyes. The traditional colors used for block printing are red, black, brown, mustard, and orange
Advantages of Custom Wooden block printing
One of the advantages of Custom block printing is that it can be done on a surface of almost any size and texture. You can print on fabric, paper, canvas, wood, and other materials, and you don't have to worry about fitting it through a printer or a press
Custom Wooden printing blocks or hand block printing is popular on account of a number of contributing factors. – It has simplicity and ease of execution. – There is the sharpness, accuracy, and fine detailing of prints made on the fabrics.
You can also get your designs customized/custom carved at RR Printing Tools and enjoy your own custom wooden printing blocks.
Assorted Wooden Printing Blocks Packs, Floral Wooden Printing Blocks, Repeat Pattern Wooden Printing Blocks