Description
Block Printing Blocks Online Floral Designs 268
If you love the idea of block printing for yourself and looking to buy wooden printing blocks, you can buy this Floral Wooden Printing design and print your own fabric and papers.
We design, make, and sell our own wooden printing blocks, for block printing onto fabric, papers, clay, and mixed media art products. Block Printing is an ancient Indian printing technique. Our wooden printing blocks are all hand-carved in the traditional Indian method, in India.
The Art of creating Wooden Printing Blocks Floral Designs
The art of Wooden  Block Printing is a printing technique or process that has survived somehow from ancient times to the present.
There have been claims by several countries having block printing originated/developed in their country but several pieces of evidence have been found in India from ruins of ancient civilizations which date back thousand years.
For Example Scraps of clothing found in the ruins of Mohenjo Daro, provide evidence that block printing was practiced in India in 3000 BCE. Since the 12th century, the art of Block Printing has flourished. The artistry flourished further with the receivable of royal patronage.
Rajasthan and Surat in Gujarat became the important trading centers of printed textiles particularly in Block Print art. Today Block Printing has gained new heights by reaching the different corners of the world. Wooden Printing Blocks Floral Designs is one of them.
A Little FYI about wooden printing blocks and block printing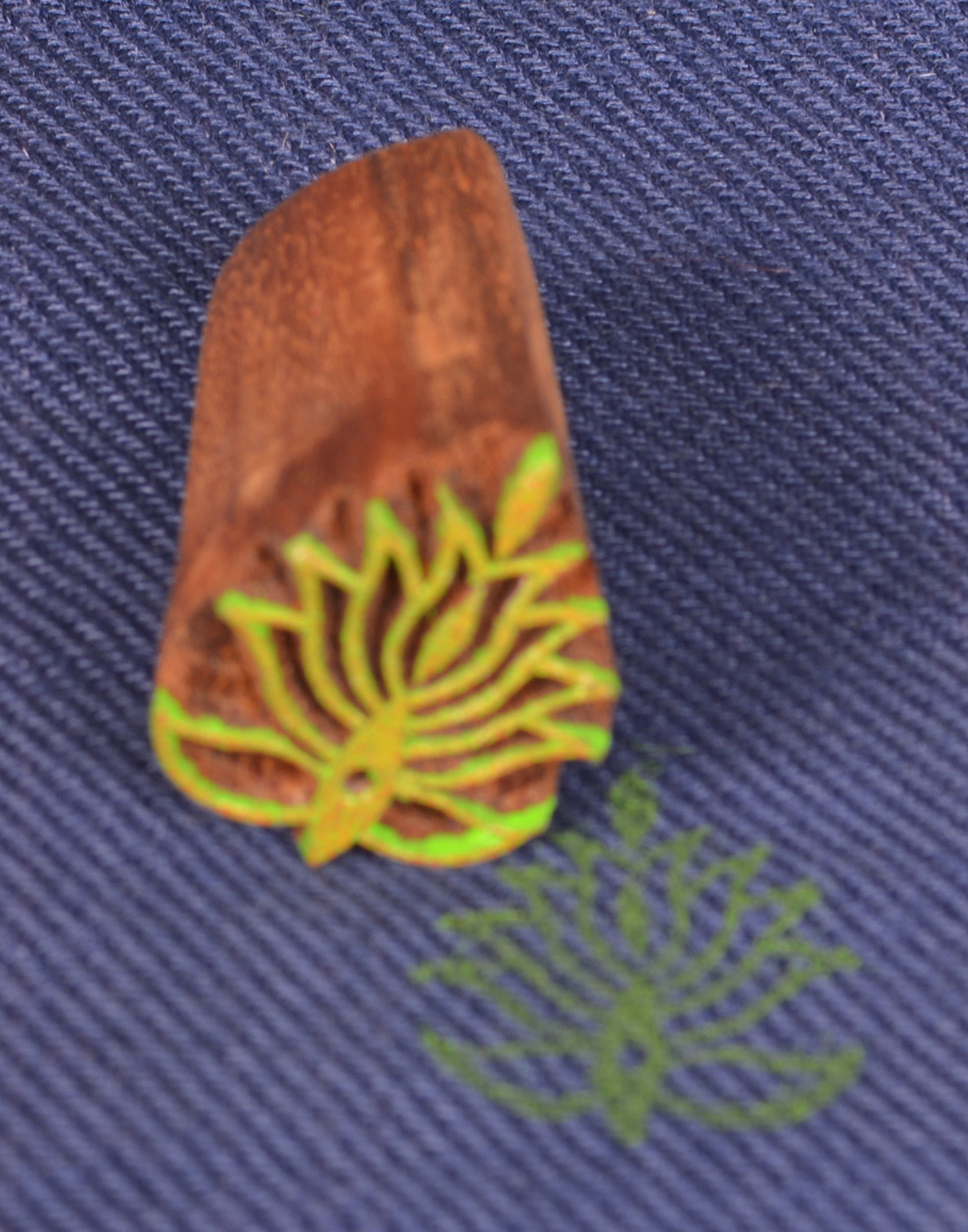 Block printing has its origins in India several years ago! In ancients times, there was no source for vivid colors, designs, and patterns and hence, our distinctive craftsmen used natural dyes(mineral and vegetable dyes) and created wonderful patterns in form of wooden printing blocks. With the advent of time and technology, this ancient technique started spreading widespread in Northern India, and now almost 80% of Indian houses have some or the other thing which has block print on it.
Be it on bedsheets, pillow covers, table cloth, lamps; these block printing designs leave a mark on the viewers' eyes. The best part about this technique of block printing is, it is completely eco-friendly and has no damaging effects on fabric or canvas. They do not require any artificial substance, and hence it is counted as one of the purest forms of handmade crafts. You can use the Wooden Printing Blocks Floral Designs with the same ease and with no fear.
A  Block Printing Guide for Beginners of Wooden Printing Blocks Floral Designs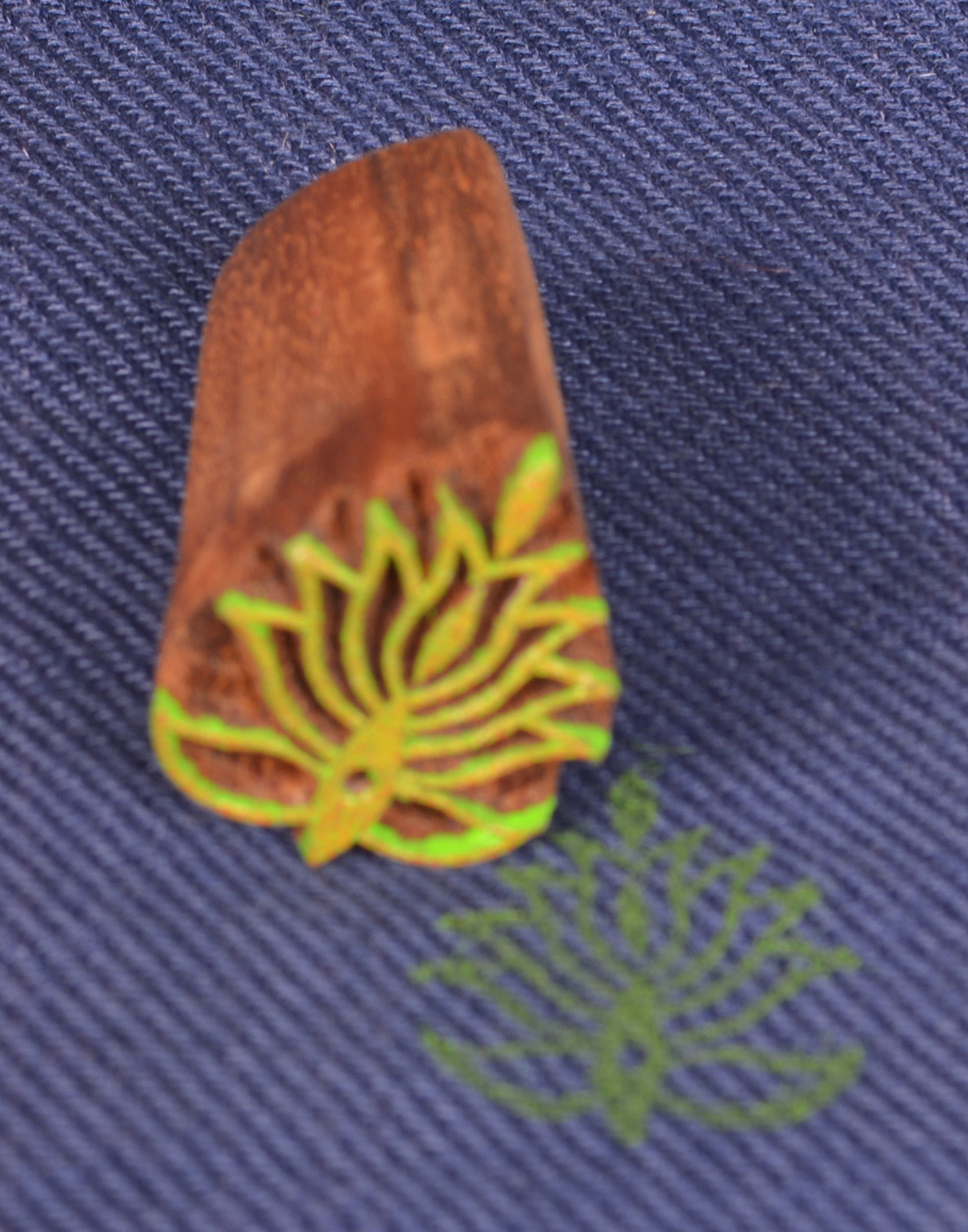 It is necessary to have a  Block Printing Guide for Beginners of  Wooden Printing Blocks Floral Designs. Block printing may be a traditional sort of fabric design that's still used extensively today in India. It is a simple and instantaneous printing technique that will produce rewarding results on fabric and paper.
In essence, block printing with Custom Wood Block Print Round Floral Designs is remarkably almost like rubber stamping, with many of the printing skills being transferable. Block printing is also an incredibly creative process. With just one wooden printing block you can create endless designs and variations on a theme, and become an instant fabric designer.
Your Block Printing Guide for Wooden Printing Blocks Floral Designs
Place your fabric on the foam mat, with your materials close at hand.
Squeeze a smidgen of fabric paint onto your inking tray. Dab a small sponge lightly and evenly into the paint.
Using the sponge, dab evenly across the surface of the wooden printing block.
Press the block down onto the fabric with even pressure, holding it in place for a few seconds.
Remove the wooden block by gently peeling it from one edge.
Allow the stamped image to dry, and then heat set it following the paint manufacturer's instructions.
Repeat the process in all sorts of different ways to express your creativity.
To clean your wooden printing blocks, simply run them under warm water and scrub them with a toothbrush.
Block Printing Guide for materials used to do Block Printing
Inking tray
Textile paints
Small sponges
Foam mat
Fabric
Wooden print blocks