Buy Wooden Printing Blocks at Best Prices
Latest Designs of 2022
All Handcrafted in India
RR Printing Tools presents you with high-quality beautiful wooden printing blocks at the best prices to help you to print your fabric, gift cards, lamps, etc. We offer a good assortment of wooden printing blocks at reasonable costs. We've meticulously crafted all our products with our customers' needs and tastes.
Our whole range of products is crafted by well-skilled craftsmen in India using only high-quality Sheesham Wood. We train and assess our craftsmen regularly to maintain the quality of work, and ensure that the tools used to make our products are the latest and well maintained to maintain their effectiveness. We do not engage in any cost-cutting activity to bring down the cost of our products, in fact, we make use of the latest tools and efficient workers to keep the prices of our products low.
Please feel free to contact us and know more about our product range. Or If you are looking for Custom Wooden Printing Blocks made with your own designs then feel free to click on this link.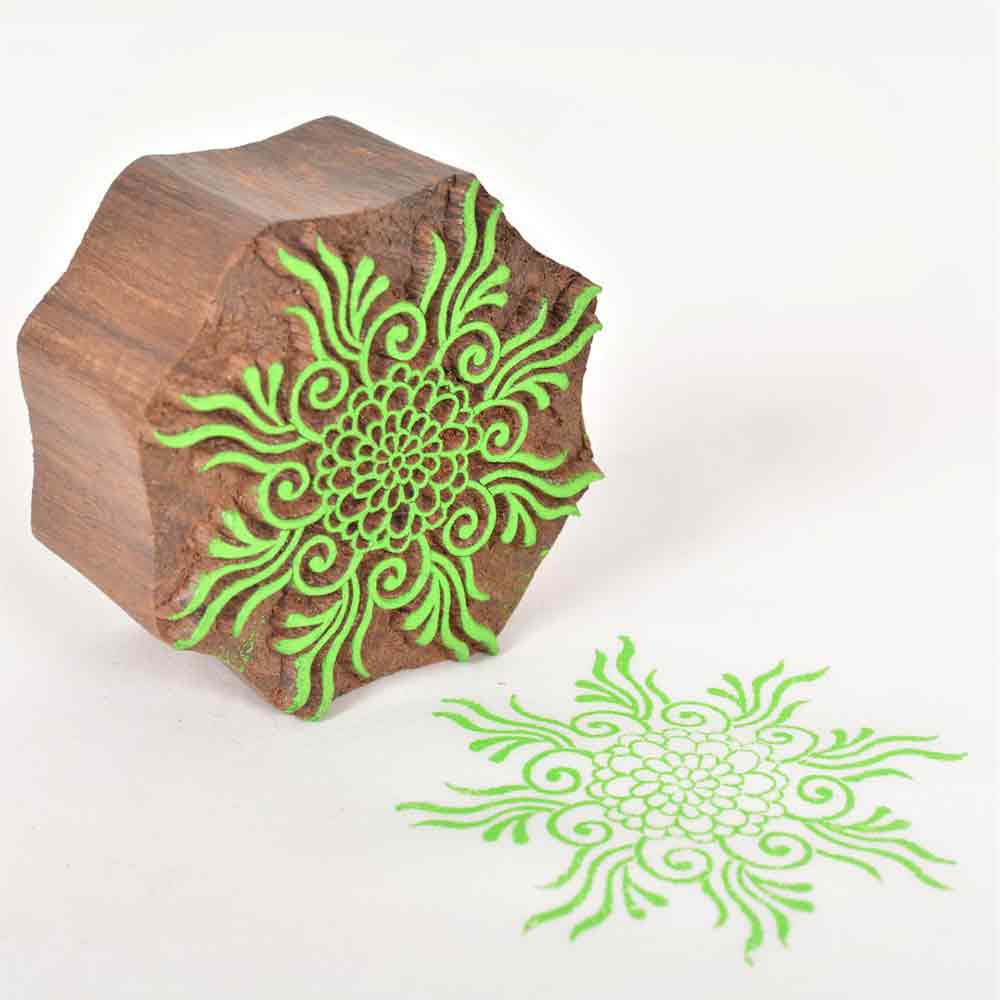 Printing your fabric and paper-craft is an amazing mode to show off your creativity and artistic side. Whether you want to print on cotton, paper, silk, etc, we have every type of wooden printing block to let your imagination go wild with your printing art project. Choose through our variety of designs/motifs elegantly carved on wood blocks. We offer a good assortment of wooden printing blocks at reasonable costs.
Check below our complete range of Wooden Printing Blocks:
Floral and Animal Wooden Printing Blocks: We've got a large selection of floral wooden printing blocks, paisley wooden printing blocks, and animal pattern wooden printing blocks in various sizes and pricing. There are more than 100s designs to choose from. We've crafted these designs with the utmost attention to detail.
Wooden Printing Blocks for Kids: Kids enjoy being creative and experimenting with different colors and styles, and block printing is the best way to go! This session is in all arts and creative classes in schools, but we had to accept handing the kids with potatoes or ladyfinger slices due to a scarcity of Wooden printing blocks. The wait gets up here because we've found an answer to your difficulties! The kid's wooden printing blocks are available in a range of elementary and attractive patterns, designed with the concept that our youngsters will like this art.
Henna Wooden Printing Blocks: Have a marriage function or any other festival coming up and need henna wooden printing blocks to apply henna on your hands, then we have a huge collection for you. Browse through our catalog to select designs for your event or function.
Border Wooden Printing Blocks: These motifs are ideal for printing on bed linings or cotton clothing. Traditional Indian Wooden Printing Blocks are also best suited for printing on bedsheets, table covers, curtains, and what not.
Old Wooden Printing Blocks: These variants feature larger patterns and basic designs and date from ancient times. The models are mostly from prehistoric times and may be found on historical sites.
So, don't wait to get your hands on the wooden printing blocks, which can be used on any fabric or material of your preference and desire. The vast diversity that's eye-catching and ideal for art lovers will wow you
We keep adding new designs to our collection of Wooden Printing Blocks regularly. To be a part of the early birds of our collection keep a check on our website. You can check our latest collection by clicking on the button below.
Shop for $100 and Get 10% Off Extra
New Category:
Sets of Wooden Printing Blocks
We added a new category of Wooden Printing Block Sets for our customers to help them buy blocks at a reasonable cost.
To help our customers to find wooden printing blocks they are looking for a purpose, we have sorted our products further. Whether it's a marriage function, event for kids, or Christmas eve, we certainly have something for everything.
Henna Printing on Wedding
For Printing Gifts and Cards
For Printing Large Canvas
Indian Wooden Printing Blocks
Happy Customers of our Wooden Printing Blocks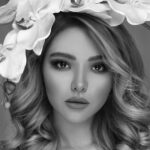 My experience before I bought from RR Printing Tools… I had bought wooden printing blocks from several online stores. And the blocks that were always delivered were not up to the same quality they showed/claimed on their websites. Moreover, final prints with them were gross….. but all thanks to RR Printing Tools, they provide really good quality blocks, and printing with their blocks is satisfying. I recommend RR Printing Tools for their blocks.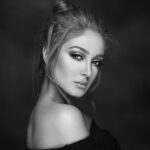 The quality of the product is great and arrived on time. Never expected that I will be able to get my designs into beautiful Indian printing blocks. Great Service by RR Printing Tools. Cheers...!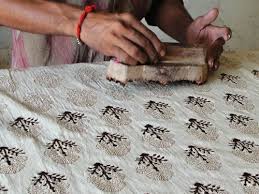 The Art of Block Printing with Wooden Printing Blocks Block printing is one of the traditional art techniques of printing that has its roots in
Read More »
Frequently Asked Questions
Why choose RR Printing Tools for your purchases:
We do Quality Carving.
We Use well-seasoned Sheesham Wood for making wooden printing blocks.
We don't do unnecessary Cost-cutting.
We use only Sheesham Wood.
We employ only Skilled workers.
Usually it takes 7-10 days from the day order received.
BUYING WOODEN PRINTITNG BLOCKS MADE EASY AT RR PRINTING TOOLS​
If you would like to experience the best of online shopping for wooden printing blocks, you are at the right place. RR Printing Tools is the ultimate destination for wooden printing blocks and block printing, being host to a wide array including floral wooden printing blocks, indian wooden printing blocks, henna wooden printing blocks, paisley wooden printing blocks, old wooden printing blocks and more. It is time to redefine your block printing with our treasure-trove of trendy items. Our online store brings you the latest designer products straight out of production house. You can shop online at RR Printing Tools from the comfort of your home and get your favorites delivered right to your doorstep.
BEST ONLINE SHOPPING SITE FOR WOODEN PRINTING BLOCKS
Be it any type of wooden printing block, RR Printing Tools offers you the ideal combination of Indian handicraft and block-printing fabric and paper. RR Printing Tools is one of the best online shopping sites which could help transform your living spaces completely. Add colour and personality to your bedrooms with linens block printed by yourself. Print smart table-clothes to impress your guest. Print Walls, curtains, paper messy photo frames and cushion covers are sure to breathe life into any corner of your home.
AFFORDABLE WOODEN PRINTING BLOCKS AT YOUR FINGERTIPS
RR Printing Tools is one of the unique online shopping site where wooden printing blocks are accessible to all. Check out our new arrivals to view the latest wooden printing blocks in the market. You can get your hands on the trendiest designs/motifs every season. You are sure to be impressed with our seasonal discounts. The extra-10%-off sale is the ultimate experience when our products gets unbelievably affordable.
Website of RR Printing Tools
RR Printing Tools, world's no. 1 online destination for wooden printing blocks justifies its block printing relevance by bringing something new and chic to the table on the daily. Design trends seem to change at lightning speed, yet the RR Printing Tools shopping website has managed to keep up without any hiccups. In addition, RR Printing Tools has vowed to serve customers to the best of its ability. Gain access to discounts, promotional sales, lucrative deals and other special perks on all your shopping with the RR printing Tools website. Hop on to RR Printing Tools website on your device today and experience shopping wooden printing blocks like never before!
HISTORY OF RR PRINTING TOOLS
Becoming India's no. 1 manufacturer and supplier of wooden printing blocks is not an easy feat. Sincere efforts, digital enhancements and a team of dedicated personnel have made RR Printing Tools the online platform that it is today. The original B2B venture for personalized gifts was conceived in 2007 but transitioned into a full-fledged e-commerce giant within a span of just a few years. By 2019, RR Printing Tools had introduced over hundreds of wooden printing blocks' designs to its platform, and this has only grown in number each passing year. Today RR Printing Tools sits on top of the online platform of wooden printing blocks with an astounding social media following, a loyalty program dedicated to its customers, and tempting, hard-to-say-no-to deals.
The RR Printing Tools shopping website came into existence in the year 2019 to further encourage customers' shopping sprees. Hop on to RR Printing Tools' website this very minute to experience wooden printing blocks like never before.
SHOP ONLINE AT RR PRINTING TOOLS WITH COMPLETE CONVENIENCE
Another reason why RR Printing Tools is the best of all online stores is the complete convenience that it offers. You can view your favourite designs with price options for different products in one place. A user-friendly interface will guide you through your selection process. Comprehensive product information and high-resolution images help you make the best buying decisions. You also have the freedom to choose your payment options, be it card or PayPal. The returns policy gives you more power as a buyer.
Customer Service & Support
Free and Fast Shipping
Instant Support
Secure Payment
Free and Fast Shipping
All the products on Shop page are available for free shipping.
It usually takes max. 15 days for any parcel to get delivered all over the world from the day we dispatch it.
Incase of Custom Carving or wholesale order we will tell you courier charges in accordance to weight of products ordered. 
Instant Support
Secure Payment